October issue of Corocoro has begun to leak with new information on Pokemon X and Y with some scans.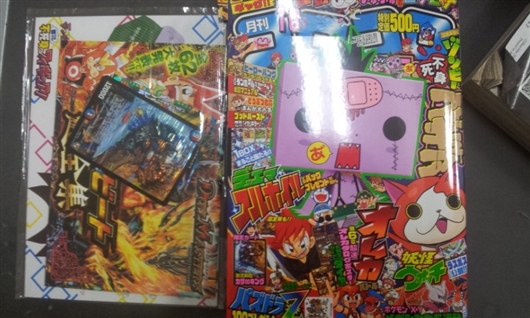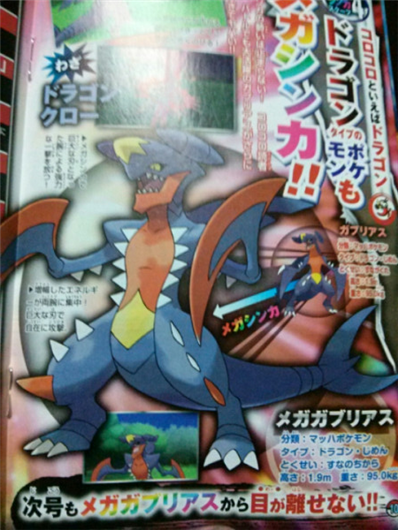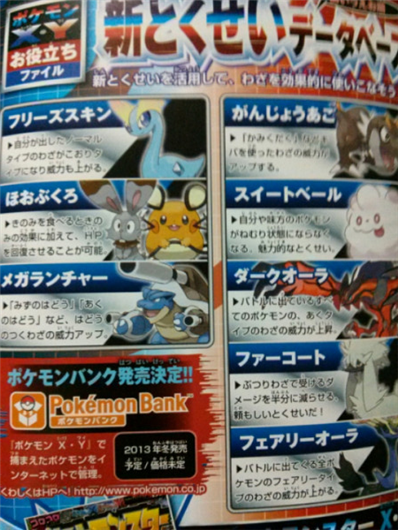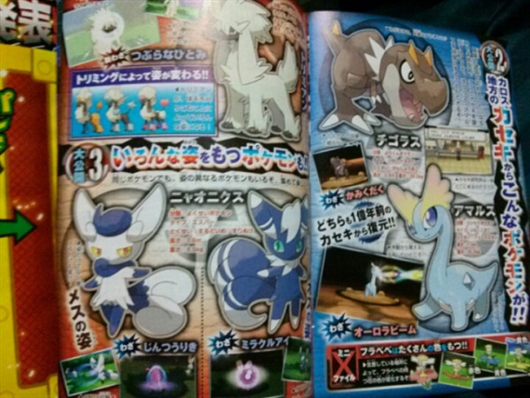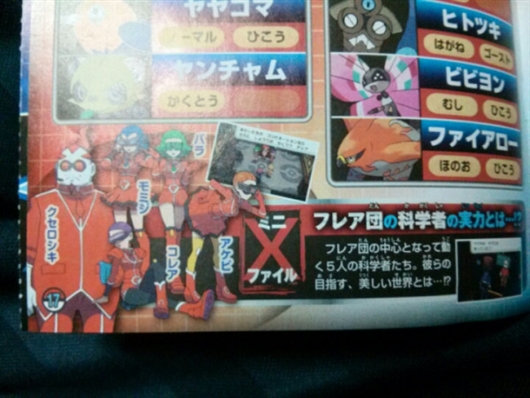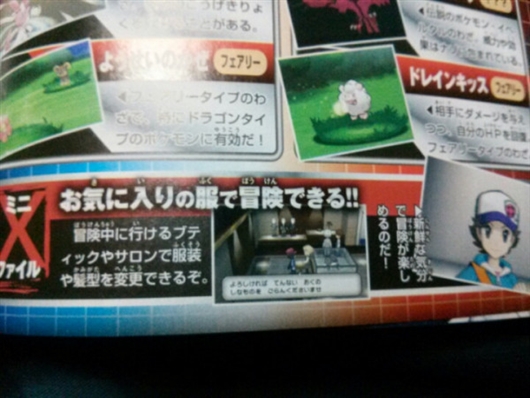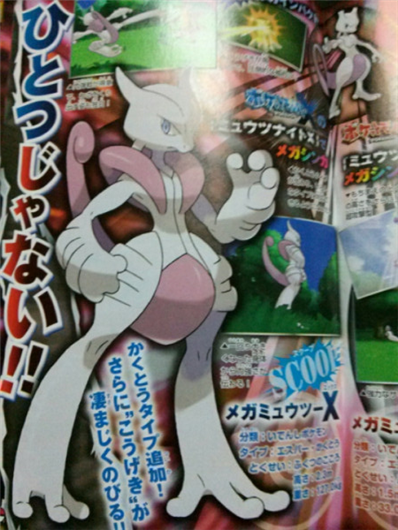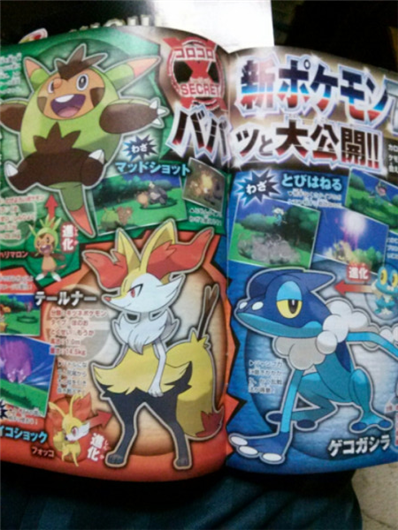 img source
,
citation
Details:
There's a form for Mega Mewtwo in Pokémon X that is part Fighting-type named Mega Mewtwo X

(Psychic-Fighting Type)

. It requires the Mewtonite X in order to Mega Evolve, which we believe to be exclusive to Pokémon X.

Mega Mewtwo

Y

is psychic type

. It

requires the

Mewtonite Y again which we believe

to be exclusive to Pokémon Y.

Mega Garchomp has been revealed with the ability of sand force.

Several new Pokémon are said to be revealed in the issue as well, including single-typed evolutions of the starter Pokémon, two fossil Pokémon (Rock/Dragon- and Rock/Ice-types), and a Psychic-type cat Pokémon.

The previously unknown Pokémon is now known as Torimian (

infamously known as the llama

) in Japanese, which is actually a Normal-type poodle-like Pokémon that can be given different haircuts and styles through a mechanic called Trimming.
The Psychic-cat Pokémon is called Nyaonix (Nyaonikusu), changes its appearance whether it is male or female.
The two new fossil Pokémon are Chigorasu (Rock/Dragon-type) and Amarusu(Rock/Ice-type).
Chespin's evolution is Hariboogu, remains Grass-type but gains access to Mud Shot.
Fennekin's evolution is Teerunaa, `also maintains its original typing (Fire-type) and gains access to Psyshock.
Froakie's evolution is Gekogashira, gaining Bounce and remaining a Water-type.
Typing
Fairy-type Pokémon are confirmed to be weak to Steel- and Poison-type attacks, resistant to Bug-, Fighting- and Dark-type attacks, and immune to Dragon-type attacks (Fairy type is the first type to be immune to dragon type attacks).
Fairy-type attacks are confirmed to be super effective against Fighting-, Dragon-, and Dark-type Pokémon, and resisted by Poison-, Fire-, and Steel-type Pokémon.

Steel-type Pokémon no longer resist Dark- and Ghost-type attacks.
New Abilities
Freeze Skin

, which causes all Normal-type attacks used by the Pokémon to become Ice-type instead, with a power boost.

Fur Coat, which reduces the effectiveness of damage received by moves that make contact with the Pokémon.

Solid Jaw, which raises the power of biting moves such as Crunch.
Characters
Team Flare has five scientists that command the organization. The team wishes to create a world of beauty.

There's also a new character, Karune, who is said to be a great actress from Kalos.